October 7-16, 2017 (5 Participants Max) (SOLD OUT)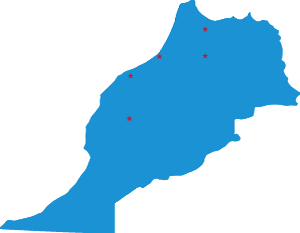 The experience of traveling is about not only learning how we are different, but how we are similar. As we begin to understand the local culture, our experiences and greater understanding will translate into great photos. To understand a culture you must understand the people, and people are most easily understood through food: everyone has to eat. In most cultures, food is a point of pride and a way for locals to share customs/traditions. When people eat, they are relaxed and they are enjoying themselves. Our local Morrocan guide's local knowledge will give us opportunities to share in this culture both in formal and informal settings throughout this tour.
All of these things will help us stay more grounded and closer to the people, which is where we like to take our photographs. By the end of this trip you will have a greater understanding of how your camera works and how to get a great photo when you want to take a great photo. Our concern is not only a great travel experience but also a great photographic learning experience. Your photographer/instructor will help you every step of the way as we explore culturally significant and exquisite locales from Marrakech to Chef Chaouen. All of this adds up to a great photography and cultural experience.

$3,100 Includes all hotel accommodations (single occupancy) and local transportation. (5 Participants Maximum). To begin registration please click here: register now!
Transportation. You will be responsible for all international transportation requirements. This photo tour will begin in Casablanca (exact hotel and meeting location will be provided after registration) and end in Marrakech. If you would like a transfer from Marrakech to Casablanca please let us know. Once the photo tour begins, all internal transportation costs are included in the registration fee. We will be using taxis and walking within city limits. When moving between cities we will use private cars to get from city to city. We will begin our trip with a meet and greet on October 7th in Casablanca and end with a farewell meal on October 16th.
Accommodations. You will be staying in riads and dars, with the exception of one night spent in a western style hotel . Riads and and dars are converted homes once belonging to the elites of the city. They are also inside the medina (walled city) helping to keep us close to the action. They are an oasis within hustle and bustle of the inner city. The registration fee is for SINGLE occupancy. If you would like to book a double occupancy please let us know during your registration. Double occupancy registrations will be refunded $150 per person.
Meals. On your journey you will have the opportunity try everything from street food to a fine moroccan meal. You'll even get a chance to try your had at making Moroccan food as you take in a cooking class. There is more to Moroccan food than a tagine but be prepared to eat a lot of meat and starch. French fries are a staple in this neighborhood and are often served with even when not ordered. . In total 28 meals (9 Breakfasts, 10 lunches and 9 dinners are included in registration fee). Alchohalic beverages are not included.
Documents.Visa requirements for visiting Morocco. Citizens of most western countries with a valid passport are not required to apply for an entry visa to Morocco for stays less than 90 days. For a list of which countries fall under this exemption please follow this link: VISA REQUIREMENTS. For those needing a visa please follow this link: Visa application. You are responsible for fulfilling your own visa requirements.
Itinerary. Your journey begins with a welcome dinner in the capital city of Casablanca. The next day begins early with a sunrise shoot at the fourth largest mosque in the worldthe King Hassan II Mosque followed by a tour of the interior. After lunch you'll head to Fes via Meknes by private car with a short stop in Meknes for some photography and a relaxing finish in Fes. Day 3 we begin early with a shoot at the famous tanneries of Fes where you'll have an opportunity to photograph the facility up close and personal. You'll be led by a local who will help everyone navigate through the maze that is the Fes medina. For lunch you'll take in a traditional Moroccan meal and discover the diversity that is Moroccan food. The day will end with a magic hour shoot in the Medina. Day 4 in Fes will be a bit more relaxing with a morning shoot in the Medina and free time after lunch to continue shooting or to do some shopping. The day will end with a sunset shoot from a hilltop overlooking the city.
Day 5 starts early heading to the ancient Roman city of Volubilis (1.5 hour drive). There you'll have an opportunity to photograph the the ruins and take in the sites. And then it's off to Chef Chaouen the Blue City. They don't call it blue for nothing. With blue photo ops around every corner, you'll spend two nights here and have the opportunity to do 2 sunrise and a night time shoot as well.
On day 7 you'll head back south to Rabat in time for lunch. You'll get a chance to walk through the medina and visit the contemporary museum or shoot the Mohamed V Mausoleum. Day 8 will start with a sunrise shoot at the local cemetary before heading to Marrakech (3.5 hours). You'll have lunch at the Riad before heading to the Palais and Souk. Both evenings in Marrakech will be spent at the night market, taking in the hustle and bustle that makes this so famous.
Day 9 starts with a cooking class with an opportunity to photograph the butcher and others in market. After lunch head to the magnificent Majorelle Gardens (Yves Saint Laurent Garden) for a shoot & visit. Your last day in on this photo tour will end with a sunrise shoot in the market followed by lunch.
Medical. As with all travel outside a first world country it is recommended that you have all of your childhood immunizations up to date and/or boosted. The United State's Center for Disease Control also recommends that you are immunized against Hepatitus A and Typhoid. For more information on which vaccinations are necessary please visit the CDC website.

Guides. Your guides for this journey will be Zim Pham.