(8 Participants Max)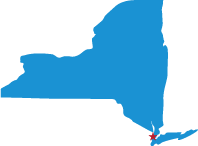 For many navigating the wild urban jungle that is the Big Apple can be quite a challenge. On this journey you'll be guided by local photographers who know the lay of the land. You'll get to explore some of the famous landmarks throughout the city including the Statue of Liberty, Central Park,
the Empire State Building, and Times Square, just to name a few. While using NYC as both backdrop and classroom, this safari will provide unique photographic opportunities to sharpen your photography skills and capture memories for a lifetime.

$4500 Includes all hotel accommodations (single occupancy) and local transportation. (8 Participants Maximum). To begin registration please click here: register now!
Transportation. You will be responsible for all international transportation requirements. This photo tour will begin and end in Manhattan (exact hotel and meeting location will be provided after registration). Please click here for more information on airports and trains to and from local New York City Airports. Once the photo tour begins ground transportation costs are included in the registration fee. We will be using mostly subways, buses and taxis during this visit. We will begin our trip with a meet and greet on Day 1 and end with a farewell meal on Day 8.
Accommodations.7 nights accomodations in Manhattan Hotel. The registration fee is for DOUBLE occupancy. There is a single occupance supplement, if you wish to book a single occupancy please let us know.
Documents. Almost all foreign visitors to the United States are required a Visa. For more information on acquiring a Visa please follow this link: US VISA REQUIREMENTS.
Day One:  Arrive at New York City.  You will meet your photographer guides the night before your tour begins at a welcome dinner.  We will answer questions, provide you with detailed itinerary details and necessary attraction tickets, and give us a chance to get to know each other. We begin the next morning with a two-hour review of camera settings to make sure that everyone is up to speed and ready to go. Participants will have the opportunity to shop at B&H (the world's largest camera store) after this session. Then we are off to the Highline Elevated Park located in the Meat-Packing District of New York.
We begin day three with a boat tour around the island of Manhattan.  After lunch, we will be off to photograph the iconic buildings of New York. Highlights on this session will be the Chrysler Building, Grand Central Terminal, Bryant Park, and Times Square. We will take a dinner break before beginning our Times Square at Night safari.
Day four begins at the Metropolitan Museum of Art. After the museum, we will have lunch as we make our way towards Central Park.  Central Park is the most visited urban park in the United States and its 840 acres are a recognized historic landmark as well as a popular movie backdrop. 
This next day will be spent at the Statue of Liberty as well as the World Trade area and Woodlawn Cemetary. Day Six will be spent exploring the Empire State Building as well as the City Hall area of Manhattan.
On Day Seven, we will spend the day in Williamsburg Brooklyn and experience Smorgasbord, a new eating experience that is so uniquely New York City! And we'll finish the night at the Top of the Rock with the best above ground views of Manhattan.  And finally, day eight, will provide participants with an opportunity for a free day to walk about Manhattan before meeting up for our farewell dinner this evening to share photographs and stories.