June 13-17, 2022 (6 Participants Max) September 5-9, 2022 (6 Participants Max) August 28-November 1, 2023 (6 Participants Max)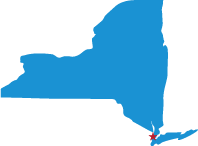 For many navigating the wild urban jungle that is the New York City can be quite a challenge. On this journey you'll be guided every step of the way by local photographers who know the lay of the land. You'll get to photograph some of the most famous landmarks in the world including the Statue of Liberty, Central Park,
the Empire State Building, and Times Square, just to name a few. While using NYC as both backdrop and classroom, this safari will provide unique photographic opportunities to sharpen your photography skills and capture memories for a lifetime.

$2100* (6 Participants Maximum). To begin registration please click here: register now! *Early Bird special. Register more than three months prior to any sesssion for $2100; registrations within 3 months of start date will be $2300. The fee includes all entry fees to sites during the the sessions, transportation from hotel to first session (taxi/train/bus); transportation will be provided from the end of the evening session back to the Moxy Hotel. We have arranged for a corporate rate at the Moxy Hotel by Marriott . Which will also be our meeting point. More information will be provided once you register. To register please click here: Register Now
Transportation. You will be responsible for getting to and from NYC. Local transportation will be provided each day starting and ending at the Moxy Hotel. We will be using mostly subways, buses and taxis during this visit.
Accommodations.No accomodations will be provided. Arrangements have been made for a corporate discout for rooms at the Moxy Hotel by Marriott. Please click here to begin your reservation. We do recommend that you arrive a day early and leave the day after Day 5.
Documents. Almost all foreign visitors to the United States are required a Visa. For more information on acquiring a Visa please follow this link: US VISA REQUIREMENTS.
Please note that we reserve the right to change this itinerary to due to weather.
Pre-shoot: For those who arrive into NYC the day before Day 1 our lead instructor Zim would like to meet you for a drinks. She will answer your questions, provide you with detailed itinerary details. This will also give everyone a chance to get to know each other. Otherwise the information will be given to you at the first session on Day 1.
Day 1 We begin with a two-hour review of camera settings to make sure that everyone is up to speed and ready to go. For our first shoot we'll head to St John the Divine for some interior architectural photography and finish with a post-production class after dinner.
Day 2 Begins at the iconic Grand Central Terminal for another interior architectural shoot followed by a boat tour around the island of Manhattan after lunch. The day will end with a night shoot in Times Square.
Day 3 Begins near the Empire State Building. You'll spend the morning photographing Rockefeller Center, Radio City Music hall, the subway, and of course the Empire State Building. After lunch we'll head into Central Park and continue shooting. Central Park is the most visited urban park in the United States with 840 acres and some of the most recognizable and photographed landmarks in the city. The day will end with another post-production session after dinner.
Day 4 Will be a late start. You'll have the morning off to sleep in or do some shopping or you can visit the 9/11 memorial. The photography will begin after lunch in Lower Manhattan at the World Trade Center and then proceed over the Brooklyn Bridge. After dinner in Brooklyn you'll finish the day with a night shoot of the Brooklyn Bridge the famous Manhattan skyline.
Day 5 Will be an early start with a quick boat ride to Liberty Island, home of the Statue of Liberty. If there are clouds in the sky you'll get a chance to do some long exposure ND work. After lunch on the island head to Ellis Island for their Hard Hat tour. Our last shoot will be after dinner at the Top of the Rock which offers the best above ground view of the city.